HIIII WONDERLINGS!!! TODAY I AM SO EXCITED TO BE ABLE TO LINK UP WITH
EMILY @ THE LOONY TEEN WRITER
'S MARVELLOUSAMOS FIRST EVER LINK UP!!!!!!!
Basically, you write your own blurbs for books that have been published!!!!!! Click on the banner for more information!!!!!!!!
Let us begin!!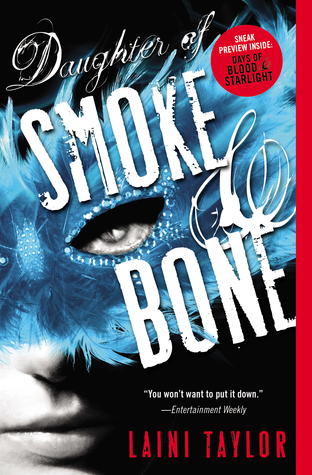 Daughter of Smoke and Bone by Laini Taylor
Once upon a time, a girl arose from the flames...her name was Marrow-Whisp and she was going to destroy the world...
Marrow-Whisp is the daughter of Arrow a Smoke Mage and Errilla a Bone Mage. But Marrow-Whisp should never been born...The Smoke tribe and the Bone clan must never marry into each other if they want to keep the Gods happy and civilization from erupting. Marrow-Whisp has uncontrollable powers that rival nuclear weapons, the whole world would be happy to see her dead. Realizing that she can't live her life in hiding until one uncontrollable burst kills her, Marrow-Whisp sets of across the deserts to find the Old Women of the Sand who will hopefully have the answer...
Walking on Trampolines by Frances Whiting
In the floating city of Bouncii, their are 4 kinds of people: The Royal Leapers, the Upperclass Jumpers, the Working class Hoppers and worst of the Sprogs: the slaves kept locked below the city barely surviving, making sure the floating city's machinery is oiled and working excellently otherwise they don't get fed. Twins, Deidre and Dominic, were born in the shadowy below and have never seen sunlight. Their darest wish is to feel the sun and see the sky - but that looks impossible. Rebellion is harshly responded to; if you refuse to work you don't get fed, and if you still refuse then your oxygen is cut off. But a secret rebellion is brewing bigger then anyone could imagine and Deidre and Dominic are determined to be part of it...
The Lion, the Witch and the Wardrobe by C S Lewis
Noodle the Evil Lion is a manacle wearing villainous Collector. He collects all the rare and precious things in the world that are few and far between. He keeps them locked up in his Museum of Fantastical Things where no one but him can look at them. Noodle thinks that he has collected everything there is to collect until he starts to hear of a talking magical Wardrobe owned by a witch called Peppermint . Noodle will do anything to get his paws on this wardrobe but before he does he'll have to get through Peppermint first.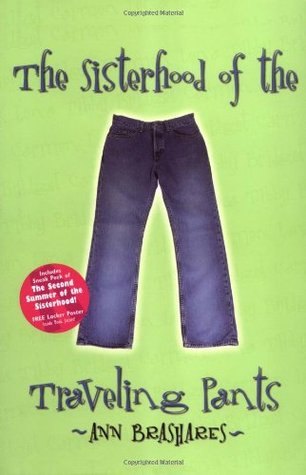 The Sisterhood of the Travelling Pants by Ann Brashares
Long Leg, Short Leg, High Waist and Low Waist are Jeans. They've never mixed with each other having preferred to stay with their own groups until one night, they all find themselves in the same pile and discover that they have a lot more in common the they think. Before being ripped apart the next morning, they all make a promise that they won't forget each other and that someday will be united. That day each Jeans is bought by a special person and the Jeans go off excitedly to start their new lives. But whatever they do the promise they made to each other always hover in their minds until one day something marvellous happens...
City of Bones by Cassandra Clare
It's called the City of Bones for a reason...
People that go into the City of Bones come back...without their bones...
What goes on in that City? Why are the bodies boneless without even a mark on them? Who does this to them? Or is it a
what
?
The Disreputable History of Frankie Landau-Banks by E Lockhart
11-Year-Old Frankie is disreputable. She also has a history. But she plans to make people forget what she did with her machine that she's been building in the shed at the bottom of the garden. It wipes peoples memories of specific things the person wants you to forget, and Frankie plans to use it on everyone she's wronged. She's not a villain. She's just protecting herself. They'll be no side effects because Frankie knows how to make it work perfectly. Until that is, the machine (named Cuthbert) disappears from the shed odd things start happening in Frankie's town: Banks are robbed but no one can remember how; houses are burgled in full daylight with the people still in it, but they can't remember how; on and on the crime goes, and Frankie realizes that these people are using her Cuthbert for all the bad things. To get Cuthbert back, Frankie will have to turn from possible desperate villainess to determined heroine before it's to late.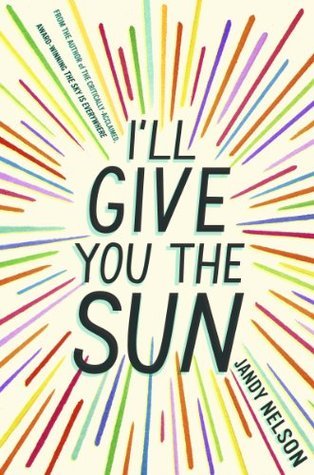 I'll Give You the Sun by Jandy Nelson
I'll Give You the Sun
is famous reality TV show. If you win, it you get prizes beyond your wildest dreams. If you lose, you're never seen again. And there is only 3 winners among 50. Tilly is a journalist, determined to go undercover as a participant and find out all the juice. But what she finds is beyond anything she could've expected...
So, I've been pretty lacking on brain juice lately, so apologies for my pretty much wince inducing blurbs! >.<
Link me up to your Loony Blurbs in the comments!! What book was your favourite to fake blurb???!!!