Oh, yes, It's end of year survey time! Today, I'm doing linking up with the wonderful
Jamie
's amazing 2014 book survey, so LET'S GO!
NOTE: This is an incredibly long post so you should make yourself comfy and have some refreshments ready while you're at it!
2014 Reading Stats
Number Of
Numbers of Books You Read: 327 books!!!!!!!!!!
I am
ever
so mildly pleased with my reading rate this year. Oh, alright, I'M OVER THE FREAKING MOON!!!!! Apart from the fact that it just makes me look like I have a reading problem and absolutely NO life at all. Oh well, that truth was going to come out sooner or later.

Number of Rereads: 10ish...
I honestly can't remember how many books I reread this year, mostly because I have the memory of a doorknob and I have to reread a series before the next book comes out OTHER WISE I HAVE NO IDEA WHAT'S GOING ON AND CAN'T REMEMBER A DAMNED THING. Story of my life.
Genre You Read the Most From: Fantasy and Fairytales
I read to much fantasy this year, it's literally coming out my eyeballs! I can NEVER get enough fairytales though.
Best In Books
1. Best Book You Read In 2014?
THERE IS NO SUCH THING AS ONE BEST BOOK, THAT IS A HORRIBLE QUESTION! *shivers* HERE IS A LIIIIIST:
Honourable mentions:
2. Book You Were Excited About & Thought You Were Going To Love More But Didn't? - See more at: http://www.perpetualpageturner.com/2014/11/5th-annual-end-of-year-book-survey-2014-edition.html#sthash.t6sXsq5s.dpuf
2. Book You Were Excited About & Thought You Were Going To Love More But Didn't?
Mortal Heart I almost cried over, I disliked it so much; We Were Liars confused me in a cross way; I wanted to kill Scarlet a thousand times over for just being an awful book; and The Kiss of Deception infuriated me in the way the book went on and on and on and on and on for about a million pages about being a barmaid (!!) and having the most pathetic plot twists of EVER.
3. Most surprising (in a good way or bad way) book you read in 2014?

GOOD: Half Bad! Not many people seemed to like it, so it took me awhile to get my hands on it, but once I did...PHEW. SO BRILLANTLY PERFECT IN EVERY WORD.
BAD:
The Unbecoming of Mara Dyer.
This is probably my most hated book of 2014. I CANNOT believe the hype around this book and series and hated every word of it. I'm so angry that I wasted my precious time span reading it!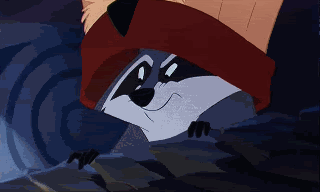 4. Book You "Pushed" The Most People To Read (And They Did) In 2014?
I ordered
Cait
to hurry up and read Heir Of Fire because she was taking sooooo long to get round to it, and I wanted to see her feels destroyed by it. She actually did what I demanded (kind of) to my surprise and glee and then got her feels ripped out which I'm SURE she's thankful for, hehe. (Aren't you Cait? Cait...?)
5. Best series you started in 2014? Best Sequel of 2014? Best Series Ender of 2014?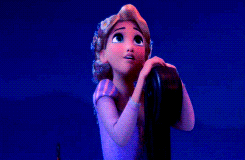 The Lovegrove Legacy, is a new amazing series, best sequel would be Every Word tied with Conspiracy of Blood and Smoke and Best Series Ender Of Ever would have to be A Cold Legacy, although it made me slightly mad, as why couldn't the other 2 books in the series been half as good??!!!
6. Favourite new author you discovered in 2014?
Close to home, Racheal Craw! She's a New Zealand author and SO lovely. Spark her book, is fantastic too!
A. G. Howard, Alyxandra Harvey, Laurie-Halse Anderson, Sally Green, and many others are new favourites as well!
Number Of Books You Read:
7. Best book from a genre you don't typically read/was out of your comfort zone?
UM. I read more contemporaries this year then last year with a more open attitude but none come to mind. Whoops!
8. Most action-packed/thrilling/unputdownable book of the year?
9. Book You Read In 2014 That You Are Most Likely To Re-Read Next Year?
I'll most likely reread
Heir of Fire
before Throne of Glass #4 comes out because of REASONS.
10. Favourite cover of a book you read in 2014?
I have a teeny tiny problem with book covers. Either I love them or I don't. I HATE peoples' faces smacked on them but adore beautiful backgrounds and lovely font.
*hugs covers feverishly* I JUST LOVE THEM SO MUCH! LOOK AT ALL THAT PRETTAH! Especially TIPKOM. If I could have that as a tee-shirt I would die happy.
11. Most memorable character of 2014?

CELAENA SARDOTHIEN. Obviously. Also, Nathen from Half Bad, the poor little dumpling,
12. Most beautifully written book read in 2014?
13. Most Thought-Provoking/ Life-Changing Book of 2014?
14. Book you can't believe you waited UNTIL 2014 to finally read?
ALICE IN WONDERLAND RETELLING! ALICE IN WONDERLAND RETELLING!
15. Favourite Passage/Quote From A Book You Read In 2014?
"She was the heir of ash and fire and she would bow to no one."
~Heir of Fire by Sarah J. Maas
16. Shortest & Longest Book You Read In 2014?
I FORGOT.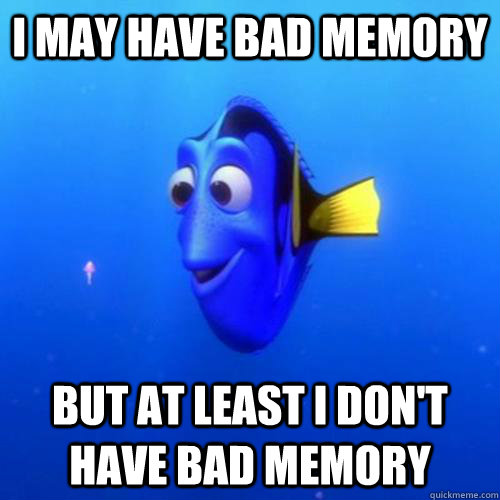 17. Book That Shocked You The Most


I DO NOT SHOCK EASILY. But maybe I Am Rebecca, more because the topic was kind of eye opening, not really shocking. ERK. I AM REALLY BAD AT ANSWERING THESE QUESTIONS.
18. OTP OF THE YEAR (you will go down with this ship!)
James and Rachel (Every Series), Gretchen and Tobias (The Lovegrove Legacy), and my favourite ship Choal and Celeana (Throne of Glass)! AAAAAAAHHH, TO MUCH EMOTION!!!!!
19. Favourite Non-Romantic Relationship Of The Year
Rachel and Mae from the Every Series by Ellie Marney! I just love their friendship so much, even though Mae isn't as big a part of the books as I'd like.
20. Favourite Book You Read in 2014 From An Author You've Read Previously
Dark Triumph! I reread this book over and over and over, I just love it so much! Robin Lafevers is my HERO!
21. Best Book You Read In 2014 That You Read Based SOLELY On A Recommendation From Somebody Else/Peer Pressure:
I have Dangerous Boys out of the library because Charnell and Cait were fizzing over it and they have rather fabulous tastes in books. Sadly, my library doesn't have Dangerous Girls, so I might just have to prise open my wallet with a crowbar and buy it on kindle!
22. Newest fictional crush from a book you read in 2014?

I refuse to tell you, because then you'll steal them from me and I REFUSE to share. GO AWAY. THEY'RE MINE.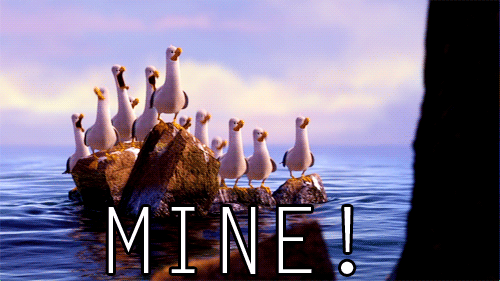 23. Best 2014 debut you read?
CRUEL BEAUTY. Rosamond Hodge is a goddess.
24. Best Worldbuilding/Most Vivid Setting You Read This Year?
THE BONE SEASON. Not many people seem to like it BUT I LOVE IT. Can't wait to dive into the second book!
25. Book That Put A Smile On Your Face/Was The Most FUN To Read?

A Girl Named Digit WAS SO ADORABLE AND CUTE while having a bit of meat to it as well...LOVELY. *smiley sigh*
26. Book That Made You Cry Or Nearly Cry in 2014?
WHUT?! WHAT IS THIS SORCERY??!! I DO NOT CRY OVER BOOKS EVERRRR. MY TEAR DUCTS ARE NOT BUILT FOR BOOKISH EMOTION THEREFORE THEY DON'T WORK. Although, I
might've
got the tiniest bit of dust in my eye when I read
Me Since You
. It was hayfever though, I assure you!
27. Hidden Gem Of The Year?

Holes. Hit me over the head with a brick wall, but that was a good book.
28. Book That Crushed Your Soul?

Heir of Fire made me want to throw myself of my balcony when I finished it BECAUSE I NEED BOOK #4 LIKE NOW so I think that counts. *sobs*
29. Most Unique Book You Read In 2014?
Half Bad by Sally Green!



30. Book That Made You The Most Mad?
THE UNBECOMING OF MARA DYER OMG THAT BOOK MADE ME SO FREAKING MAD I'M PRACTICALLY SPITTING WITH RAGE!!! What a horrible, horrible book.
Love Letters to the Dead won the award of being quite possibly the worst YA book I've ever read, and what upset me the most about it was that it had beautiful, beautiful writing, but the characters had terrible, terrible actions. I hated this book with every fibre of my being and threw it at my bedroom wall more then once (poor wall).
Blogging/Bookish Life:
1. New favourite book blog you discovered in 2014?

I haven't been blogging for a year yet, so most of the blogs I have discovered and followed are in 2014. I ADORE
Paper Fury
with every fibre in my bookish heart but I've been following Cait since the beginning of 2013 so she's out *pushes Cait of soap box* so I think I'd have to go with
Reviews from a Bookworm
! I love Charnell so much and I always do this skip of glee whenever I see a new post from her in my blog feed!*grins happily* I also greatly admire
Emily @ The Loony Teen Writer
, and it's my goal to become more like her because she's so amazing, and both
Zoe from Stories on Stage
and
Naben @ Quite Literary
holds a special place in my bloggy heart because they're both so lovely!
I HAVE SO MANY MORE THOUGH!
2. Favourite review that you wrote in 2014?
I have very little confidence with my reviews and find them incredibly hard to write, but I am VERY proud of
my letter to We Were Liars
!!!! *grins hugely* I got immense satisfaction from writing it, haha! xD
3. Best discussion/non-review post you had on your blog?
I had OH SO MUCH FUN doing
The Book Gif Tag
! I have no idea who created it, but if that person ever reads this post, I just want to thank you from the tips of my toes BECAUSE I HAD A BLAST!!!!!
4. Best event that you participated in (author signings, festivals, virtual events, memes, etc.)?
In New Zealand where I live, it is very, very, very, VERY rare for anything awesomely bookish from overseas to come here. So you can imagine how excited I was when I heard LAINI TAYLOR was coming to my city for our book festival in August!!!!! My best friend and I planned to go together and we were so excited...but then I realized that my tonsil operation was on that day so I couldn't go. I almost cried.
5. Best moment of bookish/blogging life in 2014?
When I hit six months of blogging! That was frabjous! But every moment in my blogging life for is the best, whetever it's getting a comment, or seeing a new follower on
my
dashboard, even enjoying writing a post, because you're excited of the response you'll get; so every blogging moment is special to me. :)
7. Most Popular Post This Year On Your Blog (whether it be by comments or views)?
The Book Gif Tag got 216 views which I'm surprised and over the moon by! I had so much fun writing that post, and it's always brilliant when you see all these people enjoying what you wrote!
8. Post You Wished Got A Little More Love?
I am so thankful to every follow, comment and pageview I get, and I consider myself to be a very lucky person already, and I think every post has been enjoyable to read to at least one person, and that's all I could ask for. If you leave this blog with a smile on your face then you've made my year!
9. Best bookish discover (book related sites, book stores, etc.)?
EDELWEISS
! The treasures I've unearthed on there is beyond glorious! I've totally become addicted and I think I love it more then Netgalley!
10. Did you complete any reading challenges or goals that you had set for yourself at the beginning of this year?
I set myself a goal of 100 books which I knew I'd pass, but I wanted to set myself an easy goal, but even I was rather gobsmacked when I realized I'd read 327 books this year! I'm considering signing myself up to some reading challenges but I'm not sure. WE'LL SEE.
Looking Ahead:
1. One Book You Didn't Get To In 2014 But Will Be Your Number 1 Priority in 2015?
2. Book You Are Most Anticipating For 2015 (non-debut)?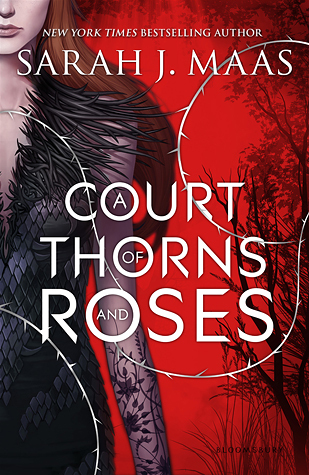 throne of glass #4
3. 2015 Debut You Are Most Anticipating?
AHHH RED QUEEN!!!!!!!! I AM SO EXCITED!!! FEBRUARY HURRY UP AND COME QUICKLY!!!! Netgalley decided it didn't like me and denied me request to read it, so I'm a ball of impatient emotions!
I downloaded the sample of
The Orphan Queen
off Edelweiss awhile ago and it drove me nuts when it ended on a cliffhanger!! HURRY UP AND GIVE ME THE REST OF IT!!
4. Series Ending/A Sequel You Are Most Anticipating in 2015?
The third book in The Lovegrace Legacy trilogy! *sobs* AND THRONE OF GLASS #4!!!!!!
5. One Thing You Hope To Accomplish Or Do In Your Reading/Blogging Life In 2015?
I would like to carry on enjoying blogging, making people laugh and smile with my posts, and post more regularly! I want to strive to be a better coblogger and comment more! But most all just be myself!
Being yourself is important!
6. A 2015 Release You've Already Read & Recommend To Everyone
I feel like a wind up toy on repeat, but Conspiracy of Blood and Smoke!!! It's truly a thousand times better then the first book, Prisoner of Night and Fog.
Good Grief! THAT POST TOOK A CENTURY TO WRITE. If you actually managed to read all of it, congratulations!! I think you deserve a nap.I KNOW I DO.
Link me up to your yearly wrap-ups!!
What was your favourite book of 2014??!!
HAPPY NEW YEAR EVERYBODY!!!