YES. That day has finally come!!! The day where Once Upon a Bookish Time reaches the kingdom of the three letter digit!!!!!
I am so happy and and excited and surprised and just SO incredibly happy I feel like I can't do anything but squeak and hyperventilate quietly!!!
To show my thanks you can enter below to win ONE of the following three books in ebook condition!!
Confessions of a Queen B* is a laugh out loud contemporary that made me giggle so much, Vicious is a mind boggling thriller that reminded me of what it would be like if Sherlock and Moriarty were ever room mates, and The Blue Castle is a beloved favourite of mine that I just love to death!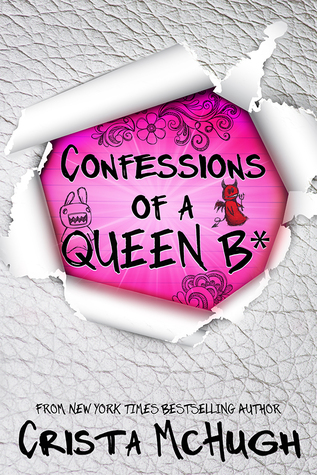 **RULES**
+ INTERNATIONAL!!
+ ONE entry per household please!
+ Please be 13 years and older or have parents permission.
+ I will send out an email as soon as I draw a winner, however if that winner doesn't reply within 48 hours I will draw another.
a Rafflecopter giveaway
GOOD LUCK EVERYBODY!!! *throws confetti over you all*