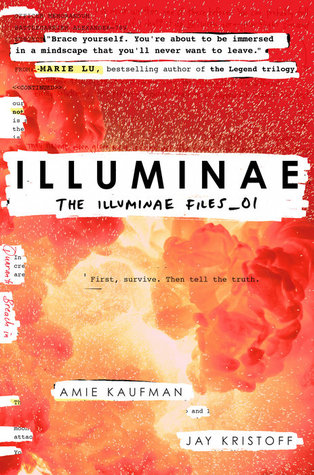 Publisher:
Allen & Unwin
Release Date:
November 1st 2015
Source:
From the Publisher!
Purchase:
Mighty Ape
|
The Book Depository
|
Amazon
Read it in: 5 hours
Word Rating: AAAHHHHHHHHHHHHHHHHHH
This morning, Kady thought breaking up with Ezra was the hardest thing she'd have to do.





This afternoon, her planet was invaded.





The year is 2575, and two rival megacorporations are at war over a planet that's little more than an ice-covered speck at the edge of the universe. Too bad nobody thought to warn the people living on it. With enemy fire raining down on them, Kady and Ezra—who are barely even talking to each other—are forced to fight their way onto an evacuating fleet, with an enemy warship in hot pursuit.



But their problems are just getting started. A deadly plague has broken out and is mutating, with terrifying results; the fleet's AI, which should be protecting them, may actually be their enemy; and nobody in charge will say what's really going on. As Kady hacks into a tangled web of data to find the truth, it's clear only one person can help her bring it all to light: the ex-boyfriend she swore she'd never speak to again.

Told through a fascinating dossier of hacked documents—including emails, schematics, military files, IMs, medical reports, interviews, and more—Illuminae is the first book in a heart-stopping, high-octane trilogy about lives interrupted, the price of truth, and the courage of everyday heroes.
I DON'T KNOW HOW TO TELL YOU IN A CALM AND CONTAINED MANNER ABOUT HOW MUCH I LOVE ILLUMINAE! My brain has just turned to mush and all I can think of is LOVEITLOVEITLOVEIT when I even try and process my thoughts on it!! THAT MEANS IT'S LIST TIME PEOPLE. Otherwise they'll be no review at all!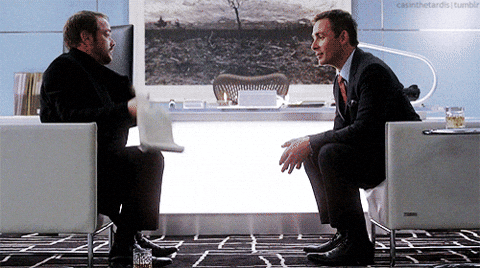 REASONS WHY I LOVED ILLUMINAE AN ASTRONOMICAL AMOUNT

(haha, SEE WHAT I DID THERE???!!!)
1.) IT'S SCI-FI! AND I LOVED IT!
I do not like Sci-fi! Sci-fi does not like me! But in here?! IT WORKED. SO WELL. AND MY HEART CAN HARDLY CONTAIN ITSELF IN ALL OF IT'S JOYFUL CELEBRATION! There's spaceships, there's planets, there's space...EVERYTHING SCI-FI BASICALLY AND IT'S AWESOME!!! SOOOOO AWESOMMMME!!!!!
2.) The fact that even though the whole book is told through transcripts
and so you're never inside the characters heads...
I was SO attached and emotionally involved with EVERYONE and EVERYTHING
in the story!! AND EZRA AND KADY MY POOR BABIES. *bawls*
3.) KADY AND EZRA!
So when the story starts, Kady has just dumped Ezra and they're both mad at each other. Then their planet gets blown up (as it does) and they escape together - just - but end up on different space ships. When Kady, who is an amazing computer hacker, sniffs out some trouble that the big bosses are hiding from the refugees - a deadly plague (that is
insanely
creepy to read about but is so incredibly written you can't help but admire it and love it) - she needs Ezra's help to find out more and try and take it down. She reluctantly contacts Ezra and asks for his help.
Reading their IM's between each other (as that's how they corresponded) and seeing them go from hostile and resentful with each other to slowly becoming closer and becoming awkward friends, enough so they could grieve over what they had lost, like their dead family members and friends and their home, to the realization that they were actually falling back in love with each other was SO powerful! It was slow, it didn't take over the focus of the story which was taking down the bad guys, and it showed how they weren't just *in love*, it went deeper then that. And it was just
so
enthralling to read!
Kady is one of the strongest female characters I've came across in YA this year
and she's absolutely brilliant. She's strong enough to know her weaknesses, but she's also arrogant and fragile and ASDFGHJKL, she's aMaZiNg, okay?! I loved Ezra as well and his sarcasm was hilarious, but I loved Kady more. Her wit was even better then Ezra's!
4.) The unique formatting!
Oh my gosh, guys, it is
amazing!
If I didn't take such shonky photography I would be
splattering
this review with pictures of what it looks like! The book would've definitely been completely different reading experience if it hadn't had all the pictures and gorgeous formatting so I'm so glad it had it and I really hope the next two books in the trilogy follow in it's footsteps!
5.) AIDAN!
Omg, AIDAN. Aidan is this big computer that is THE ALL AND MIGHTY BASICALLY. He's absolutely amazing because he's so flawed! On one hand he's evil, destroying and murdering thousands of people in a nanosecond and he donesn't bat an eyelid but on the other hand he kills all those people because he thinks he's protecting other people, or
meat
, as he calls humans. And then Kady comes along and slowly he begins to change and he starts to feel compassion. To
watch
read him go from a cold emotionless computer
something
to grow as
someone
with compassion was...brilliant. Frankly brilliant.
Overall, ILLUMINAE IS AMAZING AND SO DESERVING OF THE HYPE(to me at least!!).
The only problems I had with it was a slow start that was hard to get into and a couple of things that I didn't understand - but I think that was because I was reading so fast I skipped some things! After I got past that, I couldn't put the book down!
Please, just do yourself a favour and read it!
NOW.
::Thank you Allen & Unwin for the review copy!::
HAVE YOU READ ILLUMINAE??!!! WHAT DID YOU THINK OF IT??!! DID YOU LIKE AIDAN??!! DID YOU LIKE EZRA OR KADY BETTER??!!